Wizards of the Coast dropped some big news earlier today! On August 4th, 2023 we'll have the first-ever Masters set explicitly made for Commander. Commander Masters will contain some extremely exciting, powerful reprints and brand-new cards. But that's not all, let's look at what else the set has to offer.
Commander Masters will have four brand-new commander precons – Eldrazi Unbound (colorless), Enduring Enchantments (White, Black, Green), Planeswalker Party (White, Blue, Red), and Sliver Swarm (White, Blue, Black, Red, Green).
You read that correctly. We're getting an Eldrazi precon, which will be the first-ever colorless precon, and a Sliver precon. This is huge news indeed and I expect this to be one of the most popular batches of precons to date. Aside from these, we do know some of the cards being reprinted already and what they'll look like with stunning new artwork and card treatments. Here's your first look at them.
Commander Masters Spoilers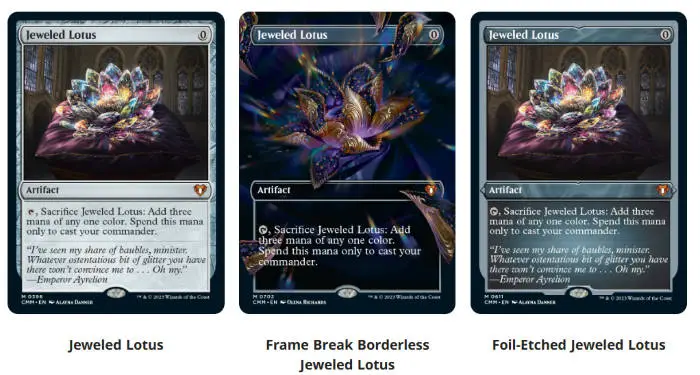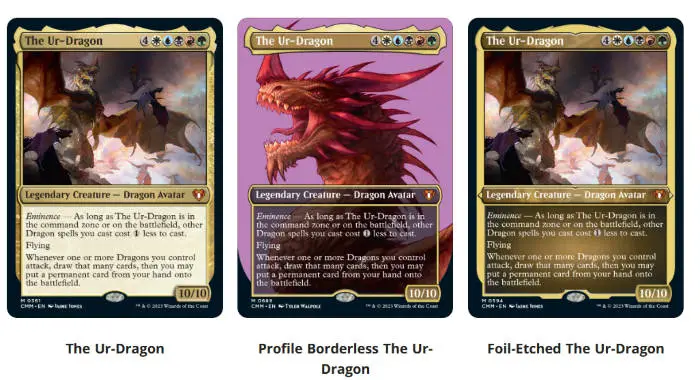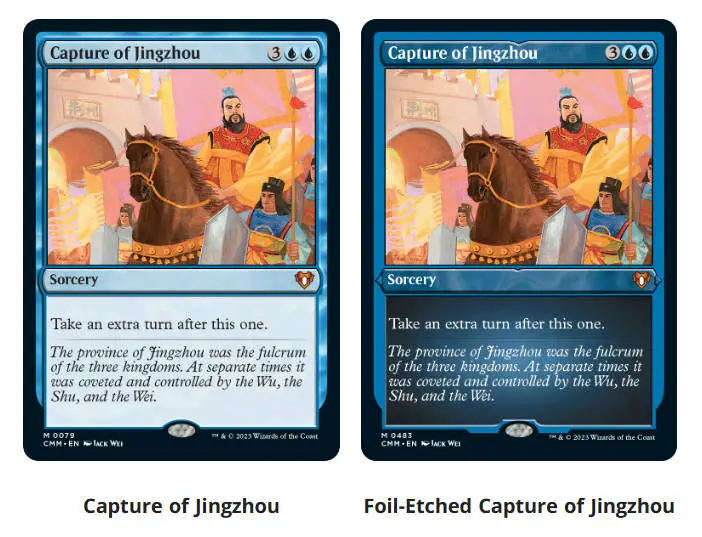 Commander Precons
As mentioned the set will feature four new preconstructed commander decks. Each one will feature brand-new commanders, as well as 10 new cards in each. They are:
Eldrazi Unbound (Colorless)
Enduring Enchantments (White-Black-Green)
Planeswalker Party (White-Blue-Red)
Sliver Swarm (White-Blue-Black-Red-Green)
As of right now, that's all we know but as more info is released, you'll find it here.
Related: All MTG Commander Precons – The Complete Guide
Available Products
Commander Masters will contain the following products at release:
Draft Boosters
This means the set will be draftable, which is exciting. If you're looking to draft the set, these will be the boosters you want.
Set Boosters
These are the packs you'll want if you're simply looking for exciting packs to crack. Since they aren't used for Drafts, they contain more rares and cards that share a theme. These are always my go-to buys for new sets.
Collector Boosters
These packs will contain the rarest, most collectible cards the set has to offer. The new frame-break borderless cards seen above on the Jewled Lotus will probably come out of Collector Boosters.
Four Commander Decks
Each one of these is a 100-card preconstructed commander deck.
Related: Set Boosters Vs Draft Boosters – FAQ
Key Dates
First Look: May 16, 2023
WPN Premium Store Preview Events: July 28–30, 2023
Release Date: August 4, 2023
Set Symbol And Expansion Code
Set Symbol:

Expansion Code: CMM
End Step
This news comes as a surprise and is very exciting. I've waited a long time for a colorless commander precon, and at long last, we're getting one. Moving forward, I'm excited to see what spicy reprints, and brand-new cards the set brings us. I'll keep you posted as soon as more information is available. Until then, get out there and play some Magic: The Gathering.